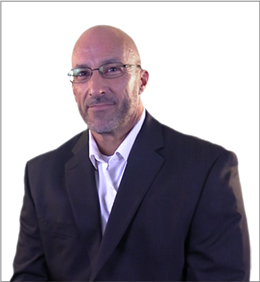 Fellow Investor,
Hi, my name is Jeff Little.
And I'm the Publisher here at Profitable Trading.
I know it may seem a little unusual that I'm asking you to give up ALL your subscriptions today… but that's exactly what I'm asking of you today.
It doesn't matter if you're a long-time subscriber to Profit Amplifier…
Or if you just joined Precision Pot Trader advisory a few weeks ago…
I'm willing to pay you up to $10,493 to make it happen.
You're probably wondering why I would do something that on the surface sounds so… well, crazy.
Well, the reason is quite simple really.
I have something much better in mind for you.
Something you can't get anywhere else.
And something that will VASTLY improve your investing results far more… and far longer… than any single subscription you have with us right now
Because the private invitation you're about to see includes 100% free — lifetime — access to:
Every publication you subscribe to now…
Every profitable investment advisory we currently offer, and…
Every new, cutting-edge service we'll launch in the future…
That's right.
I'm Offering FREE Access to Everything
We Do — For the Rest of Your Life.
I know that sounds hard to believe.
So, let me explain.
If you're reading this, it's because in the last year your name has shown up in the top 1% of our subscriber list.
You've invested your time — and money — supporting the research we do here at Profitable Trading.
And I'd like to personally thank you for that.
You've been following our work for a while now, and odds are you've seen me from time to time…
Offering to show you a new way to protect — and grow — your wealth.
But I promise you… you've never seen what's in this letter. Because it's an invitation that's never been extended in the history of Profitable Trading.
And in it, I'm going to put a deal in front of you that's so potentially profitable — and stacked so heavily in your favor — that I can only let 25 people be a part of it.
And the reason for that is simple.
What you're about to see is the opportunity to play an even more important role in our business…
And change your financial future… forever.
Because when you accept my invitation today, you'll no longer be a "regular subscriber" to one of our advisories…
You'll officially be a part of Profitable Trading's coveted All Access Pass program.
The All Access Pass is our top-tier membership level, made up of an exclusive group of investors who refuse to accept anything less than the best of the best.
And they're willing to pay thousands of dollars to be a part of it.
There's a reason for that.
When you join, just as the name implies…
You'll automatically receive unlimited access to every single one of Amber Hestla's current options trading services, special reports, and training video inside Profitable Trading.
But your All Access Pass benefits don't stop there.
Because you'll also have instant access to every NEW research advisory Profitable Trading launches in the future, too.
And you'll get it all…
Not for one year… not for two… or even five years.
You get FREE access to everything we publish…
For the rest of your life.
And because of that, there's no need for you to keep any of your current subscriptions.
For us, that means we make a little less money.
But it brings us the stability that comes with a group of investors who've made the ultimate commitment to our business.
And best of all — it means we can spend less time trying to sell you new subscriptions, and more time providing you with the best investment research available to individual investors today.
I'm so convinced upgrading to our All Access Pass is the single most important thing you can do to secure your financial future today, that…
I'm willing to pay you up to $10,493 to join.
I'll explain how it works in just a second.
Before I do, let me show you everything you'll get when you accept this one-time invitation:
Regardless of how any of us feel about pot stocks, they have been burning up the headlines on the nightly news for years now… and it seems like everyone and their dog has become a pot stock guru.
But none of them can hold a candle to what Amber Hestla brings to the table with Precision Pot Trader.
That's because she isn't one of those "Pot Stock Gurus" you see plastering ads all over the internet… the ones that pick stocks based on what's "hot" in the news headlines or by using some hairbrained idea of what makes up a killer pot stock pick that they cooked up in their basement.
Because Amber developed a proprietary system which puts her head and shoulders above the competition…
One that is able to pinpoint miniscule patterns that are actually a tipoff that a stock is about to move.
Patterns that the other guys have no idea even exist!
How does Precision Pot Trader work?
Early in her career, Amber realized how just much the nightly news drives the markets.
We often see jumps or drops in share prices immediately following things like press releases and earnings announcements.
But that only gives most investors the opportunity to react AFTER these moves have been made….
And after the "smart money" has already snapped up most of the profits.
Amber knew there had to be a way to tap into these trades before that happened… and after months of research, she cracked a code that no other analyst has…
You see, in the days leading up to any big market or stock price moves, the "smart money" starts buying or selling shares in advance.
These tend to be large investors, hedge funds, analysts, and insiders with intimate knowledge of a company…
And they go to great lengths to disguise what they're doing.
After all, their whole advantage comes from knowing something other investors don't.
So, they hide their tracks.
It's like a game of cat and mouse…
One they win, day in and day out.
Until now.
Take a look at the two lines of code below…
This seemingly simple block of text is the key to Amber's MS35 system.
But don't let it fool you…
These 2 lines of code are the result of Amber crunching the data from 11 different proprietary variables from dozens of different pot stocks, finding the one that can deliver maximum profits…
And condensing it down into a simple, actionable trade alert that takes just a few minutes to place.
Best of all, her MS35 system scans the markets 24 hours a day, 7 days a week…
Ensuring that you never miss a shot a pot stock profits.
Amber has already used this advance knowledge to deliver lightning quick gains to Precision Pot Trader members, including:
Schweitzer-Mauduit: 48% gain in 3 days
Hexo Corp: 64% gain in 13 days
Aphria: 14% gain in 2 days
Compass Holdings: 33.33% gain in 2 days
Amyris Inc.: 41% gain in 8 days
Corbus Pharmaceuticals: 44.44% gain in 23 days
Canopy Growth: 96.85% gain in 1 day
There are moves, just like the ones above, happening almost every single day, hidden from ordinary investors…
And Amber's MS35 system is the ONLY one I know of that can ferret them out, with laser like accuracy…BEFORE the mainstream media gets ahold of them and your shot at profits vanishes in an instant.
In fact, Amber's system has just tipped her off that a few major hedge funds and big-name investors are going "ALL IN" on a select few marijuana stocks right now… including one San Diego based firm we're currently targeting that could hand us a potential 2,448% gain.
They're trying to do it quietly. But it won't work…
The MS35 system has already painted a target on their back… and Amber is getting ready to strike.
And when you take me up on my offer to cancel your subscriptions and claim your All Access Pass, you'll have immediate access to this trade.
(You'll need to act quickly though… news on this unique opportunity could break any day now, and when it does you could find yourself locked out.)
Don't rob yourself of the opportunity to get the juicy details on her next red-hot pick… before the Wall Street vultures sweep in an snatch up all the profits…
Amber has finally cracked the code to finding real profits in pot stocks.
Her MS35 system is an incredibly powerful addition to your arsenal.
And the only way to access it is inside Precision Pot Trader.
Unfortunately, the doors to Precision Pot Trader are officially closed to new members… but you're in luck.
Because as an All Access Pass holder you'll get every trade Amber releases from ALL four of her services. (including Precision Pot Trader). And you'll get them free of charge.
Not just this year or next year…
But every year… For life.
Quick question…
Which would you prefer: instant cash now (and whenever you need it)… or a potential payout in 5, 10, or 15 years?
The answer seems like a no-brainer, right?
But that's exactly what Amber does inside Maximum Income. Because she lays out, word for word, how to collect instant cash from stocks you already own.
Imagine waking up tomorrow, brewing up a pot of coffee, then collecting an instant cash payment of $1,000… $2,500… even as much as $3,630… all before your coffee even cools down.
I know that sounds too good to be true…
But I assure you…
It's not fantasy.
Regular people from all over the country are collecting instant payouts over and over again thanks to the work Amber does inside Maximum Income.
Like Terrance C, from White Plains, New York, who told us:
Or Paul D. of Wilmington, Delaware, wrote in saying:
Peter L. from Moro Bay, California, told us…
And Frank G. from Buffalo, New York said he makes…
Would you like to have access to the same peace of mind and money-making recommendations that Dale, Peter, Paul, and Frank are enjoying… free for the rest of your life?
Maximum Income normally costs $499 a year. But when you secure your All Access Pass today, it's yours, free of charge.
Before I go any further, I'd like to take a second to point out exactly how much you'll get as an exclusive All Access Pass holder.
The subscription fees alone for the services I've shown you so far add up to $5,499.
Which simply means, if you signed up for each of them individually at their published prices, you'd have to pay nearly $6,000.
And that's just for a single year.
But they're automatically included in your All Access Pass upgrade.
And here's the thing…
That's only half of the research advisories we put out right now.
And when you upgrade today, you'll get access to all of them — free of charge.
For life.
It's critical that you understand just how valuable this membership will be to your financial future before you make a decision.
So, let's take a minute to walk through everything else you're getting…
If you're a big believer that it's better to build your nest egg with base hits and doubles rather than risking it all with "swing for the fences" stock plays…
Then you'll love Profit Amplifier.
Because Amber's "Profit Wave System" pinpoints small stock moves before they happen… resulting in a  simple options trade to multiply that tiny move into a solid 26%… 47%… even 89% winner…
Often in a matter of days.
And her system has the unique ability to find these "hidden movers" in both UP and DOWN markets.
Recently, Amber has hand delivered Profit Amplifier readers 43 winning trade opportunities… including double and triple-digit winners like these:
67% on Abercrombie & Fitch in 5 days
55% on Xcel Energy in 5 days
51% on Radian Group in 24 days
64% on American Airlines in 1 day
50% on Newell Brands in 7 days
82% on The Southern Company in 34 days
44% on Prologis in 1 day
100% on AngloGold Ashanti in 12 days
94% on Arcosa in 1 day
72% on Exxon Mobil in 5 days
90% on T. Rowe Price in 22 days
110% on Boston Scientific in 5 days
186% on Wright Medical Group in 15 days
71% on M.D.C. Holdings in 1 day
15% on Zuora in 1 day
33% on Alcoa in 1 day
33% on Campbell Soup in 2 days
56% on Dover Corporation in 15 days
52% on Pfizer in 5 days
If you'd been a Profit Amplifier member and taken just a $1,000 stake in each of these opportunities…
Today, you could be sitting on free and clear profit of $13,250! With an average holding period of only 9 days.
That's the kind of wealth-building power you'll have with Profit Amplifier in your corner.
The lightning-quick trades examples I just showed you are just the tip of the iceberg.
Amber's Profit Wave System identifies new, massive opportunities every week of the year.
But more importantly, we judge how Amber is doing based on the feedback we get from the folks who follow her work…
Which is why I'm thrilled that we see notes like these from our Profit Amplifier members so often.
Retiree Michael O., said…
Allison M. who described a four-month period where…
Gerald M. chimed in with…
Peter K. let us know…
Some of these results are extraordinary, of course…
But I'm sharing them because I wanted you see firsthand exactly the kind of results that are possible following Amber's lead…
Profit Amplifier normally costs $1,994 a year. But when you secure your All Access Pass today, it's yours, free of charge.
You'll also get…
I've saved the best for last… because Income Trader is Amber's flagship advisory.
She managed to take what started as a personal way to make a bit of extra cash between paydays…
And honed it into a proven strategy that reliably helps Income Trader readers pocket an extra $565 every week…
All it takes is seven minutes every Wednesday morning to collect your cash… less time than it takes most people to roll out of bed in the morning!
Now, the key word here is "income."
A lot of people are just looking for a quick buy and sell type of opportunity…
Hoping to make one small bet on a single hot stock and change their life in one shot.
But that's not what Income Trader is.
Amber's approach is much more conservative… a little "dull" at times even.
We're not looking to hit home runs inside Income Trader. We're looking to collect $500 or $1,000 bucks every week… again and again…
So we end up with a growing pile of cash.
You see, the members inside this unique advisory are regular traders… with one big difference…
They collect their profit upfront — at the beginning of the trade — and get to keep the money they collect, no matter what.
So, they know exactly how much they're getting — before they ever put up a single penny of their own money.
She doesn't buy and sell stocks like regular investors. Income Trader is much safer than that… and faster, too.
But that's not even the best part about Income Trader…
Right now, Income Trader is sitting on an almost unheard 90.2% win rate
I'll admit the speed at which her "boring" trades rack up big profits for her readers is shocking…
But the numbers don't lie.
Since she first started Income Trader in 2013… she's closed out 268 winning positions…
And only "lost" on 29…
That's a 90.2% win-rate on her closed trades over the last 7 years…
I've never seen an options trader with anywhere near Amber's level of experience… or with a closed track record anywhere close to hers.
And she does it week after week… month after month… giving her Income Trader readers the chance to pocket hundreds of dollars a pop…
And these "boring trades" quickly add up to thousands.
It's no wonder her inbox is constantly flooded with messages like these from happy Income Trader members:
Gerry N. from Pensacola says he made $19,794 in a year.
Stanley B. of Sebring, Florida, says he has "averaged $1,900 per month… anywhere from $214 to $2,154 per trade."
William B. of Wichita tells us, "I have averaged $3,000 to $5,000 per month from your recommendations. In January… I earned $15,513.89."
Carter B. of Clemmons, North Carolina, says he makes about $30,000 per year. He bought himself a Porsche with his new cash.
Albert Q. from Miami says, "I have generated over $60,000 in pure profits since I joined your service."
The price for one year of Income Trader is $3,000…
But you'll get free access for life when you accept my invitation to upgrade to an All Access Pass today.
Let's quickly recap everything that comes with your All Access Pass upgrade today:
As you can see, it's four powerful services that will deliver an incredible number of moneymaking opportunities.
And their total one-year value comes to $10,493!
All you need to do to get instant access to them right now is simply accept this one-time invitation and claim your All Access Pass, now.
The minute you say "yes," we'll rush you the password that unlocks your private All Access Pass website.
Inside you'll find an easy-to-navigate collection of every advisory we publish inside Profitable Trading.
Including access to our library of special reports and powerful training videos.
Act Now — Only 25 Slots Available
I'm sure by now it's clear how INVALUABLE this much profit-producing research will be to your future.
It could quite literally change your financial trajectory for the rest of your life. 
In the past, every time we've let people sign up for an All Access Pass, they snapped all of them up in a matter of hours. 
Sometimes less. 
That's because existing subscribers to our services are more than happy to use some of their profits to get access to even MORE lucrative advice. 
And I don't expect today to be any different.
Especially when you know the slots we have opened today only cost $3,900…
For a LIFETIME upgrade.
Think about that for a moment.
When you sign up today, the value of what you'll get in the coming year is $10,493…
The five-year value of our current line-up will total $52,465…
In ten years, it will be worth $104,930…
And that all it takes to maintain your access each year is a small annual fee of just $299, to cover administrative costs.
When you take all that into account…
And when you consider we're committed to bringing you even more lucrative opportunities through new product launches (which will only increase the value what you're getting)…
I don't think it's hard to understand why $3,900 is just a drop in the bucket, for a lifetime of profitable opportunities.
Especially when you consider that taking advantage of even a small fraction of the advice you'll get in just your first month should more than pay back the investment into your All Access Pass.
And if you're still not sure, let me sweeten the pot.
I'm so committed to filling all 25 slots…
I'm Going to Pay You to Give Up Your Current Subscriptions, Too
That means if you are a current subscriber to Precision Pot Trader, and you paid $5,000 six months ago — you'll get a credit of $2,500.
So, it'll only cost you $1,400 to secure your All Access Pass now.
And if you happened to join Amber's Profit Amplifier for $2,000 at the same time?
Well, you'll get ANOTHER credit of $1,000 towards your All Access Pass membership.
Meaning your All Access Pass is now only $400!
And joining right now is the only way to guarantee you'll get free access to everything we publish, for the rest of your life.
If you're ready to find out how big your credit is, or want to secure your membership now, simply click this button…
Or, if you prefer to secure your membership with a live person please call our private All Access Pass hotline at 888-271-5237 right away. 
No matter how you reserve your spot though, it's critical you do it now.
We are only letting 25 people secure an All Access Pass today.
So, I wouldn't step away for any longer than it takes to find your credit card.
Because if you do, you may find that you've missed out on your chance.
And if you're still not convinced that a membership this powerful — and this profitable — is right for you…
That's perfectly fine, too.
Our annual subscribers play a large part in our success. And maybe you'll be ready to join… if we ever open up new slots again.
I say "if" for a reason.
Because of its toll on our bottom line…
We don't offer lifetime All Access Pass upgrades very often.
So, after we fill the 25 spots, we've opened today…
I can't guarantee my Chief Financial Officer will ever let me make this special deal again.
And here's one last thing I think you'll really like.
When you upgrade to a lifetime All Access Pass today, you're also covered by our no-risk protection plan…
The first level of protection is our 30-day trial period.
You'll get access to everything you've seen today, starting immediately.
Check out everything a private membership of this caliber has to offer.
Be sure to discover the profit potential that's waiting for you in each of Amber's 4 powerful research advisories.
Dive in and enjoy yourself.
If at any time during this 30-day window you don't believe that an All Access Pass is right for you, simply let any one of our concierges know.
They will promptly refund every dollar you put towards your All Access Pass and reactivate your original subscriptions with us. No harm, no foul.
But your protection doesn't end after 30 days either….
I'm so committed to helping you succeed that I'm making you a second guarantee, too.
Because I'm putting myself on the hook for the full price of your upgrade fee today.
Throughout this invitation, I've shown you over two dozen examples of winning recommendations… many of which doubled or even tripled our readers' money… 
And some of them did even better than that.
Despite all those winners… I'm also aware you still may have doubts about how much money you can make…
Even with unlimited access to everything we publish inside Profitable Trading.
So, I'm going to do something I don't normally do. I'm going make you an outrageous promise.
Here's how it works:
If, in the course of the next twelve months, we don't give you the opportunity to bank 12 double or triple-digit winners — just let us know and we'll refund everything you've paid today.
Let me be clear about that.
If you "only" see 11 double or triple-digit winners…
That's still not good enough for me. Because 11 is one less than 12.
Heck, I don't even care if you've made tens of thousands of dollars on those 11 winners…
Just give us a call to let us know, and I'll cover whatever you paid to upgrade to an All Access Pass.
Because a promise is a promise after all.
Let's face it, if I wasn't 100% positive Amber could deliver that many winning trades…
I would never shout it from the rooftops.
I simply couldn't afford to!
Because 25 open slots at $3,900 would cost me nearly $100,000…
And I really don't have the stomach to think about giving up all the recurring revenue from my best customers, too.
So, my team's top priority is — and always will be — to deliver you world-class investing opportunities.
And I guarantee we'll do that.
That's why claiming either of my guarantees is as simple as calling (or emailing) our All Access Pass concierge team. No questions asked. No hassles.
To sum it up — when you upgrade to an All Access Pass now, you'll get $10,493 worth of financial research for free (based on our current line-up)…
Not just for one year.
But every year.
For the rest of your life.
And you'll only pay a ONE-TIME fee (plus a small annual maintenance fee starting on your one-year anniversary).
One that we will reduce by any open subscriptions you may have.
Remember, we can only accept 25 people today.
And based on everything I've shown you today… it won't take long to fill those slots.
Time is of the essence.
You could literally be just a click away from a lifetime of profit opportunities, starting as early as tomorrow morning.
The right choice is yours to make.
To your investing success,

Jeff Little
Publisher
Profitable Trading
P.S. Remember, when you join, you're covered by two iron-clad guarantees.
Guarantee #1 gives you 30 full days to try out everything an All Access Pass will unlock for you. If at any time during this 30-day window you don't believe that the All Access Pass is right for you, simply let any one of our concierges know.
And they will promptly refund every dollar you paid.
Guarantee #2 puts me on the hook for your entire membership fee.
If we don't give you the opportunity to take part in 12 double and triple-digit winners in the next year — just say the word and I'll cover your entire membership fee.
Copyright © 2020 Investing Daily, a division of Capitol Information Group, Inc. In order to ensure that you are utilizing the provided information and products appropriately, please review Investing Daily's' terms and conditions and privacy policy pages.