Try Maximum Income Today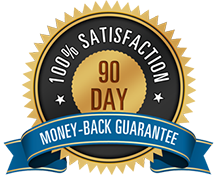 Yes! Sign me up right now so I can experience the same great income your subscribers are already enjoying each month. I'll get a year of access to your premium newsletter, subscribers-only website, and the reports we discussed for 80% off.
Here are all the benefits I will receive:
Report #1: Options 101: The 15-Minute Starter's Guide to Options Trading — This is a beginner's guide filled with everything you need to get started. It reviews the terminology, principles, and the boxes you need to check on your brokerage account to execute my strategy. Even if you've never used options before, this guide will get you up to speed in no time.
Report #2: Using Options Payments to Earn Thousands in Monthly Income — This detailed guide shows you how to use my strategy to generate thousands of dollars in regular income. It's the fastest way to get started with this groundbreaking opportunity.
24 Issues (two issues each month) of Maximum Income. Each issue features new ideas, follow-ups on past trades, and much more.
Special Alerts — Real-time updates about every open recommendation in the portfolio.
But that's not all you're going to get….
Let me "sweeten the pot" a little more for you…
I've found that my most successful readers are the ones who aren't afraid of making a commitment and joining me for the long haul.
So if you're ready to make real profits with Maximum Income then I urge you to jump in and join me for 2 years today… it's never been easier, or more profitable.
When you register for a two-year subscription, you'll lock the lowest price we've ever been able to offer, and you'll also receive two additional reports as a special thanks…
Report #3: The Complete Options Brokerage Guide (Including How to Use My Strategy with Your Current Account) — Before you can sell options, you need to get permission from your broker. This guide walks you through the process of setting your account up. Don't worry, it's easy. And this report shows you exactly what to do.
Report #4: The "Other" Options Strategy That Could Pay You $1,000s in 48 Hours — I've told you all about my options payment technique. On the flip side is a similar strategy that can earn you just as much… without having to own the underlying stock first. I have an almost perfect 91.2% winning trade record using this strategy. And this step-by-step guide will provide you with everything you need to know, including the name of one of my top picks right now.
I typically charge $499 for a one-year subscription.
But today is different. I don't want any of the 1,000 spots I've opened to go unfilled…
So I'm slashing our regular price by 80%.
Which means when join us today, you'll only pay $99 for one year or $179 for a full two-year membership.
Remember, this special discount is only available to the first 1,000 investors who take me up on it…
And thanks to my double-barreled 100% Satisfaction Guarantee – you'll be doing it completely risk free.
I want you to be 100% sure Maximum Income is right for you. So I'm giving you three full months to try it out at my expense.
That's plenty of time to check out everything on the Maximum Income website… read a few issues… and take part in the moneymaking opportunities I'll send you…
If at any time during those 90 days you're not completely happy with what you're getting from us—or the profits you're seeing—simply let our Customer Service team know.
And we'll issue you a prompt, no-questions-asked refund for every penny of your membership.
I have no interest in keeping your money unless you're 100% satisfied.
And even if it's past 90-day mark and you find yourself unhappy for any reason, we still have your back.
Simply let us know and we'll give you a refund for the unused portion of your subscription.
In the off-chance you do decide Maximum Income isn't all I promised, I insist you keep all the free reports and issues you receive as my way of saying thank you for giving it a try.
You need to make your move now.
I've done everything I can to make joining Maximum Income today a no-brainer.
I've shown you countless examples of real people just like you who are regularly raking in $600… $1,400… $2,500… and even $18,000 thanks to the work I do.
I'm offering to send you a suite of reports that will show you how to do the same thing.
I'm giving you 90 days to try out Maximum Income completely risk-free.
And I've even slashed the price to join by 90% – so when you sign up today you'll be doing it for the lowest price we offered.
But you need to act now.
There are only 1,000 spots available.
And when they're gone… well, they're gone.
Claim yours with the secure order form below.
I look forward to helping you grow your wealth…
Welcome to Maximum Income!